Posts for tag: dental hygiene
By David A.Susko DDS, PC
October 22, 2013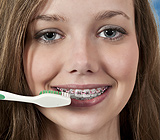 Taking care of your teeth is a lifetime commitment, if you want your teeth to last a lifetime. But it can be especially challenging if you're wearing traditional metal braces. With a little extra attention, though, you can reduce the risk of dental disease during orthodontic treatment.
The goal of oral hygiene is to remove biofilm, a layer of leftover food particles called plaque that is a haven for disease-causing bacteria. Orthodontic braces make access more difficult for performing oral hygiene. A little extra effort and attention, though, can make a big difference.
First, be sure you're eating a healthy diet and avoiding unhealthy snacks (especially those high in carbohydrates) between meals; this will discourage the growth of bacteria in the mouth. You should also limit your intake of sodas, sports or energy drinks since their high acidity contributes to tooth enamel erosion.
Although more difficult for someone wearing braces, brushing is still essential to good hygiene. Begin by holding a soft, multi-tufted bristle brush at a 45-degree angle, and then brush the surface area between the gum and the braces all the way around. Return to your starting point and brush the area from the braces to the edge of the top of the teeth in the same direction. Be sure you do this for both the upper and lower jaw and on both the cheek and tongue side.
Flossing is also more difficult, but not impossible. Instead of conventional floss thread, you can use special floss threaders, small interdential brushes, or an irrigation device that sprays pressurized water to remove food particles between teeth.
Above all, it's important to keep up regular office visits with us. In addition to monitoring overall dental health, we can also apply or recommend additional fluoride products to help strengthen teeth or prescribe antibacterial rinses to reduce the mouth's bacterial level.
Keeping up a good daily hygiene regimen and regular checkups will ensure that the smile you gain from wearing braces is healthy as well as beautiful.
If you would like more information on oral hygiene while undergoing orthodontic treatment, please contact us or schedule an appointment for a consultation. You can also learn more about this topic by reading the Dear Doctor magazine article "Caring for Teeth During Orthodontic Treatment."
By David A.Susko DDS, PC
August 30, 2012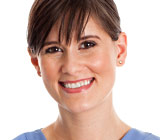 We say that we are going to have our teeth cleaned — but a lot more than simple cleaning takes place during a visit to a dental hygienist.
Health History
Your hygienist will ask you about your general health and your dental health and any recent changes in either. By doing so she will pinpoint any issues that require special precautions during your cleaning.
Cancer Screening
Next, the hygienist carefully examines the skin in and around your mouth looking for lumps, bumps, sores, tenderness or swellings and refers areas of concern to the dentist for further evaluation. The hygienist is one of the few people who get to closely assess your whole mouth, so she is trained to spot cancer and other diseases.
Evaluating Your Periodontal Health
Your hygienist will look closely at the state of your periodontal health (from peri meaning around and dont meaning tooth). This includes checking your gums and the other tissues surrounding your teeth for inflammation (gingivitis) or bleeding.
Checking for Decay
The hygienist will examine your teeth for decay and will note the location and condition of stains or hard mineral deposits (calculus or tartar). These deposits result from a buildup of plaque (a film of bacteria) that has not been removed by daily brushing.
Scaling
The hygienist uses hand tools or a sonic scaler to remove the calculus from your teeth.
Polishing
A mechanical polisher and an abrasive polishing compound are used to polish the surface of your teeth so that they are smooth, making them more resistant to plaque, removing stains and leaving your teeth feeling squeaky clean.
Measuring
The hygienist uses a tiny probe to measure the space between your teeth and gums. Periodontal disease begins by forming pockets between the teeth and gums, so this measuring is key to your periodontal health. Generally a space of 3mm or less indicates healthy gums, pockets of 4 to 5mm indicate periodontal disease that may be reversed with good oral care at home, and pockets that are 6mm deep or more require specialized treatment by a dentist or periodontist (a dentist who specializes in care of gums).
Education
Based on the observed conditions of your gums and teeth, the hygienist will provide information aimed at improving your home oral cleansing routines and about your risk for tooth decay and gum disease.
Making Your Next Appointment
The hygienist will make an appointment for your next cleaning — in three, four, or six months depending on the health of your gums and teeth. Keeping these appointments not only keeps your teeth looking their best, but it also assures good management of your dental health.

Contact us today to schedule an appointment to discuss your questions about dental hygiene. You can also learn more by reading the Dear Doctor magazine article "Dental Hygiene Visit."
By David A.Susko DDS, PC
December 18, 2011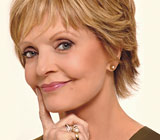 Florence Henderson, star of one of television's most beloved situation comedies, is still actively engaged in a variety of projects at 75-plus years of age. Her bright smile was part of her character as Carol Brady in The Brady Bunch, a popular sitcom that played for five seasons from 1969 to 1974. Though the show was discontinued, syndicated episodes continue to play in the U.S. and 122 other countries.
"I played Carol as the mother I always wished I had," she told Dear Doctor magazine. Her portrayal of mother and wife in a blended family with six children won her the Smithsonian Institution's TV Land Pop Culture Icon Award, which is on display in the National Museum of American History in Washington, DC.
After her successes on Broadway and in television, she was selected for numerous product endorsements, and The Wall Street Journal ranked her #5 in their top ten television endorsers based on viewer satisfaction. One of the products she endorsed was Polident, a brand of denture cleaners and adhesives. However, Henderson has revealed that she has her own natural teeth and does not wear dentures. Her advice to others who want to keep their natural teeth is to pay attention to prevention. "I think the most important thing one can do as with any health issue is prevention," she said. "Flossing, brushing, and regular dental checkups are vitally important if you want to keep your natural teeth."
When she was 22, she says, she had four impacted wisdom teeth removed at the same time. This experience made her aware of the importance of dental care, and since then she has had a checkup every six months. Wherever she travels, she says that she always has mouthwash, dental floss, toothpaste, and a toothbrush on the set.
Contact us today to schedule an appointment to discuss your questions about tooth care. You can learn more about Florence Henderson by reading the Dear Doctor magazine interview "Florence Henderson, America's Favorite TV Mom Has Many Reasons to Smile."