Posts for tag: snoring
By David A.Susko DDS, PC
April 07, 2016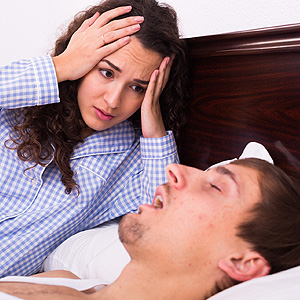 If your sleeping partner snores, it could be more than an annoyance: it could be a sign of sleep apnea. This occurs when air flow into the lungs becomes obstructed in the throat for a few seconds during sleep. The obstruction can take many forms, but a common one arises from the tongue relaxing against the back of the throat, producing snoring sounds as air attempts to pass through this restricted area.
Sleep apnea can cause severe problems: lower daily energy levels and mood from poor sleep; lower oxygen saturation that could affect brain function; and increased risk for cardiovascular disease. So, if you're awakened by your partner's snoring (or they're complaining about yours!), it's important to have it checked and treated.
This begins with a visit to us for a complete oral examination. Like many dentists, we're well trained in the anatomy and structures of the mouth, as well as the causes and treatment of sleep apnea. We'll examine your mouth, take into account any possible symptoms you're experiencing and, if your suspicions are correct, refer you to a sleep physician to diagnose if you have sleep apnea.
Treatment will depend on its cause and severity. An oral appliance worn during sleep is the recommended first treatment for mild to moderate sleep apnea that involves the tongue as an obstruction. We develop a custom appliance that helps move your tongue away from the back of the throat, reducing both apnea and snoring sounds. For more advanced sleep apnea you could benefit from a Continuous Positive Airway Pressure (CPAP) machine. This device generates continuous air pressure through a mask worn while sleeping that helps keep the airway open.
Of course, there are other causes for obstruction, some of which may require surgical intervention to relieve the problem. Abnormally large tonsils, adenoids or excessive soft tissue can all restrict air flow. Surgically removing or altering these structures could help reduce airway restriction.
Whatever type or degree of sleep apnea you or your partner may have, there are solutions. The right treatment will not only improve overall health, it will help both of you get a better night's sleep.
If you would like more information on sleep apnea and how to treat it, please contact us or schedule an appointment for a consultation. You can also learn more about this topic by reading the Dear Doctor magazine article "If You Snore, You Must Read More!"
By David A.Susko DDS, PC
November 20, 2015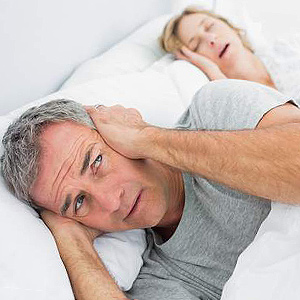 Do you still feel tired or unfocused even after a full night's sleep? Do others complain about your snoring? It's possible these are signs that you may have sleep apnea.
Sleep apnea is a condition in which you stop breathing while you sleep. Your brain will awaken you to breathe, although you may not consciously realize it since the waking period can be less than a second. But it does disrupt your sleep rhythm, especially during the all-important deep sleep period called Rapid Eye Movement (REM). These disruptions don't allow your body to receive the full benefit of sleep, hence your lack of energy and focus during the day.
One of the most common causes for sleep apnea is the collapse of soft tissues near the throat as they relax during sleep that restrict the airway. Snoring is an indication this may be occurring: air vibrates rapidly (and loudly) as it passes through this restriction when you breathe in.
As your dentist, we're well-trained in the anatomy and function of the entire oral structure, and qualified to offer solutions for sleep apnea. If you've been diagnosed with sleep apnea (after a complete examination, including an observation session at a sleep laboratory), we can then help you decide on a treatment approach. The following are three such options, depending on the severity of your sleep apnea.
Oral Appliance Therapy. An oral appliance you wear while you sleep is a first line treatment for mild or moderate sleep apnea. The appliance, which we custom design for you, helps hold the lower jaw in a forward position: this moves the tongue and other soft structures away from the back of the throat, thereby opening the airway.
Continuous Positive Airway Pressure (CPAP). Intended for more moderate to severe forms of sleep apnea, a CPAP machine produces continuous air pressure to the throat through a mask you wear during sleep. This forces the tongue forward and the airway open.
Surgical Intervention. These procedures remove excess tissue that may be obstructing the airway. Due to its invasiveness and permanent alteration of the throat area, surgery is reserved for patients who haven't responded to other therapies in a satisfactory manner.
Whether mild or severe, it's possible to effectively treat sleep apnea. If successful, not only will you benefit from better sleep and greater alertness, you'll also improve your long-term health.
If you would like more information on treating sleep apnea, please contact us or schedule an appointment for a consultation. You can also learn more about this topic by reading the Dear Doctor magazine article "Sleep Disorders & Dentistry."
By David A.Susko DDS, PC
April 22, 2015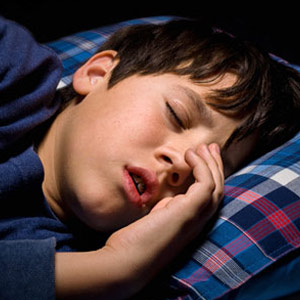 We all know how much better we feel after a good night's sleep: refreshed, energized and ready to handle — even excel at — our day-to-day responsibilities. Yet millions of people, young and old, are robbed of a good night's rest by sleep-related breathing disorders such as sleep apnea, in which the soft tissues in the back of the throat block the airway during sleep. This temporarily disrupts airflow, causing numerous "micro-arousals" (sleep interruptions) that we may not even be aware of. A lack of sleep can make us drowsy, irritable and unfocused. In children, these typical symptoms of sleep apnea can lead to mistaken diagnoses of Attention Deficit Hyperactivity Disorder (ADHD).
The relationship between sleep apnea and behavioral problems has been highlighted in several recent scientific journal articles, including a major study published several years ago in Pediatrics, the official journal of the American Academy of Pediatrics. The lead author, Dr. Karen Bonuck, said at the time: "We found that children with sleep-disordered breathing were from 40 to 100 percent more likely to develop neurobehavioral problems by age 7, compared with children without breathing problems. The biggest increase was in hyperactivity, but we saw significant increases across [other] behavioral measures." Therefore, an accurate diagnosis of a child's behavioral problems — leading to the right treatment — is crucial. While sleep apnea must be diagnosed by a physician, treatment for the condition is often provided by a dentist.
What can be done for children suffering from sleep apnea? The most common treatment is surgical removal of the tonsils or adenoids. This treatment can sometimes be performed by an oral and maxillofacial surgeon, a dentist who has received several years of post-graduate surgical training. There are several other procedures oral surgeons can perform to open the airway, depending on what anatomical structures are blocking it.
Sometimes a child with sleep apnea can benefit from a procedure to expand the palate (roof of the mouth) to enlarge the airway. This is not a surgical treatment but rather an orthodontic one. An orthodontist (a dentist who specializes in moving teeth) will fit the child with a palatal expander, a butterfly-shaped device that gradually separates the two bones that form the upper jaw and roof of the mouth. This is often done to prevent crowding of teeth and other bite problems, but has been shown in some cases to improve airflow.
There is another dental approach used to treat adults and older children, whose jaw growth is complete. It's called oral appliance therapy, and it involves wearing a custom-made device during sleep that resembles a sports mouthguard or orthodontic retainer. An oral appliance can maintain an opened, unobstructed, upper airway during sleep in various ways, including: repositioning the lower jaw, tongue, soft palate and uvula; stabilizing the lower jaw and tongue; increasing the muscle tone of the tongue.
If your child has been diagnosed with sleep apnea, we can help you find the best treatment approach. For more information, please contact us or schedule an appointment for a consultation. You can also learn more by reading the Dear Doctor magazine articles "Sleep Disorders & Dentistry" and "Snoring & Sleep Apnea."